EDITORIAL: Soft on crime means soft on drugs by…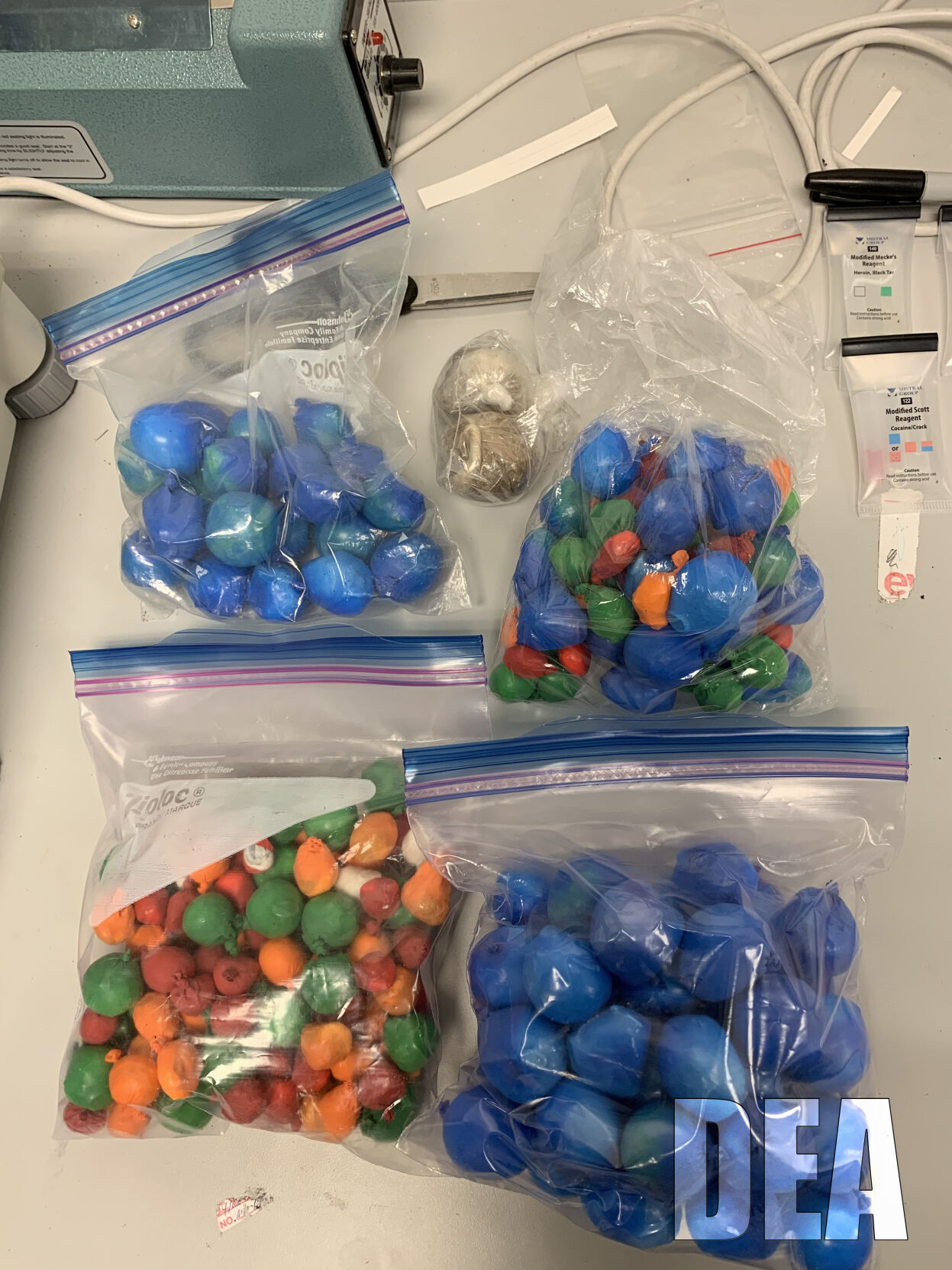 The DEA, Colorado Attorney General's Office, the 17th Judicial District Attorney and the Arvada Police Department announced on Feb. 12, that they had dismantled an international drug trafficking network operating in the state.  During the investigation authorities seized cocaine, heroin, methamphetamine, fake oxycodone pills laced with fentanyl and bundles of cash.  Courtesy of the Colorado Attorney General's office. 
When a deadly virus entered the United States and spread through the population, scientists rushed to develop shots that save lives. Meanwhile, another public health menace continues an upward trend of human misery and death. To date, after enduring drug problems throughout history, we cannot fix it with a vaccine.
Tuesday is International Drug Overdose Awareness Day, and the international community has absolutely nothing to celebrate. The day commemorates a crisis and should serve as a wake-up call to parents, teachers, physicians, counselors, law enforcement and politicians of all political persuasions.
Data from the Centers for Disease Control show drug overdose deaths reached a record high of 93,331 in 2020 — a 30% increase over 2019 and 20,000 more dead bodies. Leading the nation, fatal drug overdose deaths increased nearly 40% in Colorado from 2019 to 2020 based on federal data from the National Vital Statistics System.
"The main concern for all of us is that our neighbors are dying from a treatable and preventable illness," said Dr. Steve Delisi, Medical Director for Professional Education and Continuum Solutions with Hazelden Betty Ford, said in July. "Although it might not be directly impacting you now, we're talking about 21 million Americans suffering from a substance use disorder each and every year."
As reported in a Gazette news story, fentanyl, methamphetamine and cocaine are leading causes of accidental drug deaths.
Any way one looks at the data — at cities and counties individually in Colorado and throughout the country — drug abuse is a growing epidemic.
In some ways, this is more perplexing than a disease floating invisibly through the air. The COVID-19 virus, for example, is something no one wants and no one likes. Everyone tries to avoid it. Nations are united on the need and desire to kill it.
The drug-death dilemma involves deadly substances most victims willfully accept into their bodies. They pay money to obtain it. They want it at first. The substance quickly becomes something upon which a significant percentage of users develop a physiological and/or psychological dependence.
Friends, families and colleagues of addicts quickly learn the difficulties involved in helping. Addicts typically become irrational and unable to control their need for one or more addictive drugs. Even those who want to quit too often fail before avoiding death.
We can hold candlelight vigils Tuesday. Governments will read proclamations decrying the epidemic. We will hear lots of anti-drug talk from politicians up and down the political spectrum. The next day, we'll probably move on and continue ignoring the crisis.
Most everyone knows the complexity of this nightmare because most people in the United States know or love an addict, whether living or dead. Addiction is hell for the addict and everyone important to that person.
We need more intervention in schools, homes, hospitals, and clinics. We each need to pay more non-judgmental attention to the people in our lives and look for the early signs of substance abuse. We need to destigmatize substance abuse so we can talk to one another honestly and try to find solutions.
From a public policy perspective, politicians, other policymakers and philanthropic leaders should focus on increasing and improving mental health and substance abuse treatment options. Even more so, they should focus on limiting supply.
We cannot, as a society, de-emphasize law enforcement and simultaneously act as if we care about this historic rise in drug abuse and associated deaths.
If we defund the police, we will have more drugs and more tragic deaths. If we indulge the woke rush to reduce incarceration, we can expect more drug abuse and deaths. If we let perfect strangers across any United States border without scrutiny, we can expect more drug abuse and drug-related deaths.
On Tuesday, we will hear a cacophony of political platitudes assuring us how much politicians hate drugs, drug trafficking, the oppression of drug addiction, and the horrific suffering of those who have lost children, parents, friends, relatives, neighbors and co-workers in the drug-death trend.
When the political class talks about drugs this week, tell them to crack down on crime. Nearly 100% of the time someone dies of a drug overdose it means multiple crimes occurred without obstruction by the justice system. It means a criminal produced an illegal drug, a criminal illegally trafficked the drug, a criminal illegally sold the drug, a criminal illegally bought the drug and someone illegally used the drug. A society that de-emphasizes law and order becomes a society of deadly chaos and injustice.
Illicit drugs are bad for society. The past year was a very bad year for law enforcement, as popular left-wing movements have openly demonized police, defunded them, decommissioned them and threatened to eliminate them.
Let's do more than talk on Drug Overdose Awareness Day. Our drug problem is a crime problem. Let's make the recent soft-on-crime movement the fad that failed in record-breaking time, even faster than fake meat for wannabe vegans. Let's reverse this deadly trend of drug abuse. That means only one thing. Get tough on crime again no matter what a few angry mobs have to say.
The Gazette Editorial Board
Reprinted from EDITORIAL: Soft on crime means soft on drugs | Editorials | denvergazette.com